"VicoCare can be used in various hospital and care facilities. The solution links patients with family and friends but also provides a direct link for healthcare professionals to communicate via a Telehealth call, providing consultation, translation services or health advice."
High quality streaming video
Individual or group video calls
Improved clinical effectiveness
Multiple device connectivity
Video Connectivity
The VicoCare application is designed for hospitals and care facilities that require the highest quality video conferencing, data collaboration and audio, whilst ensuring resilience and security. The solution enables higher quality interaction between hospital staff, doctors, nurses and patients and enhances healthcare meetings via multipoint video conferences and collaboration. The solution can be used for translation services or access to international specialists and remote consultancy services, or providing highly effective training for staff and clinicians.
Improve Healthcare Quality
Video conferencing and collaboration has been proven to improve the quality of healthcare and reduce unnecessary re-hospitalisations, whilst improving efficiency, quality of service and reducing the costs associated with education, travel, administration and management. VicoCare provides solutions for remote meetings and video conferencing, interactive displays for ward management and clinician training. For isolated patients, VicoCare can become a vital solution to maintain contact with their family and friends.
Improve Healthcare Efficiency
VicoCare provides the highest quality and most resilient solutions within meeting rooms, training theatres and offices, whilst extending video to hospital devices and mobile users. Hospitals can hugely reduce spending and improve efficiency, while medical professionals can continue to care for patients. Patients can stay connected with their care team once discharged from hospital, clinicians can ensure that the wellbeing of the patient continues within their home environment and can follow up with additional videos and educational content. Additionally, VicoCare can enable the care team to activate Telehealth video consultation or direct communication with the patient if there is a more immediate need for intervention.
Video Collaboration Benefits
Video conferencing and collaboration is one of the fastest growing digital aids in the healthcare sector, enabling direct communication with patients and staff. Additionally, education and training can be delivered beyond the traditional boundaries of the training room. Face-to-face communication and learning through modern video collaboration tools brings flexibility to the knowledge sharing process. Hospitals are changing the way information is being delivered to patients. Implementing VicoCare technology will provide hospitals and care facilities with a continual improvement of public healthcare and services for all.
With VicoCare I am always connected to my family, friends and care team. I feel reassured to see a friendly face on video if I have any concerns or issues.
Laura Berkley
Testimonials
VicoCare delivers high quality video communication and conferencing features
VicoCare helps patients in insolation maintain vital contact with their family and friends.
James Grogan - Clinician
We use the Telehealth video conferencing for specialist consultancy when required.
Carla Huthwaite - Doctor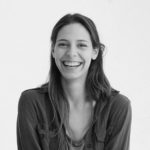 Communication and video translation services are a revelation to healthcare staff.
Anita Chowdry - Public Relations
VicoCare is useful for conferencing with our patients and their families over sensitive issues.
Barry Walters - Doctor
Medix Healthcare Journey
Medix Care Platform delivers a digitally connected, patient engagement experience during each step of their care journey.
The Facts
Our Results
A positive patient experience generates better outcomes and improved patient satisfaction.
Rise in patient satisfaction
The Medix Care Platform empowers patients and their families to actively engage with their personal care plan, providing a modern interactive gateway for information, communication and educational content.
Ondamedia has a track record in digital healthcare and consistently delivers and demonstrates quality, excellence in service and patient loyalty. The Medix Care Platform empowers patients with tools to manage their patient journey pre-, during and post-hospitalisation, supporting staff to deliver quality care.
Latest Posts
Latest news and information
We're Here To Help
Call us to discuss how Medix can help your organisation.